Certificaciones para que las tengan en cuenta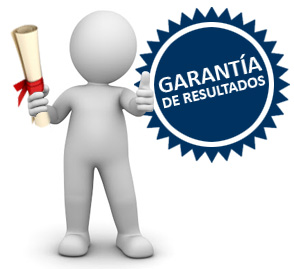 Los profesionales de Tecnología de Información, Informática, Gerencia de proyectos y relacionados, buscamos las certificaciones profesionales como un medio para refinar nuestras habilidades y experticia, e inclusive para acceder a mejores beneficios socio económicos.
A continuación, pmoinformatica.com, "La Oficina de Proyectos de Informática", presenta las 15 certificaciones profesionales mejor pagadas en 2015, basado en el estudio de Global Knowledge.
1.- Certified in Risk and Information Systems Control (CRISC) – $119,227
2.- Certified Information Security Manager (CISM) – $118,348
3.- Certified Information Systems Security Professional (CISSP) – $110,603
4.- Project Management Professional (PMP®) – $109,405
5.- Certified Information Systems Auditor (CISA) – $106,181
6.- Certified Scrum Master – $101,729
En Rugby, Scrum es un medio para reiniciar un partido después de violaciones menores a alguna regla o después que la pelota cae en fura de juego.
En Desarrollo de Software, Scrum es un proceso de Gerencia de Proyectos diseñado para actuar de forma similar, en el cual el cliente puede modificar los requerimientos durante el proceso de desarrollo.
En lugar de adoptar el enfoque de identificar todos los requerimientos al inicio y tratar de planificar el proyecto, Scrum acepta el hecho que los requerimientos cambiaran durante la vida del proyecto y que se presentaran asuntos inesperados.
Los integrantes del equipo deben hacer lo mejor que puedan para desarrollar el software con requerimientos cambiantes en el tiempo y presupuesto disponible, adaptándose rápidamente al cambio.
El Scrum Master es un "Servant Leader" que tiene dos responsabilidades fundamentales, proteger al equipo de influencias externas que ocasionen impedimentos en el proyecto y motivar al equipo a mejorarse continuamente.
La Certificación de Scrum Master fue creada por el Scrum Alliance, los requisitos para obtener la Certificación Scrum Master consisten en asistir a un curso dictado por un Entrenador Scrum Certificado y aprobar el examen final del curso.
Actualmente existen 262 mil Scrum Masters certificados.
7.- Cisco Certified Design Associate (CCDA) – $99,701
8.- Citrix Certified Professional – Virtualization (CCP-V) – $97,998
9.- Cisco Certified Network Professional (CCNP) Routing and Switching – $97,038
10.- Juniper Networks Certified Internet Associate – Junos (JNCIA-Junos) – $96,734
11.- Microsoft Certified Systems Engineer (MCSE) – $96,198
12.- ITIL v3 Foundation – $95,434
13.- Certified Ethical Hacker (CEH) – $95,155
14.- VMware Certified Professional – Data Center Virtualization (VCP-DCV) – $94,181
15.- Certified Novell Engineer (CNE) – $93,856
Personalmente, como verán, describí el detalle correspondiente a la certificación de Scrum Master que la estaré haciendo este año de la mano de Carolina Gorosito.
Fuente: Las 15 certificaciones mejor pagadas de 2015
Leave a Reply