New Project – Bank Transaction Testing from uTest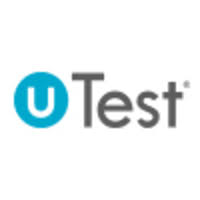 Desde uTest uno de los proyectos que se encuentran activos es el siguiente:
Description
We're looking for testers with an account at a specific bank to help us with a transaction testing project. Testers should be comfortable transferring and accepting transfers. All transactions will be reimbursed along with test case payouts. If you're interested, follow the link below to apply!
Project Details:
Start Date: March 11th, 2020
Location: Austria, Bulgaria, Costa Rica, Cyprus, Estonia, Latvia, Luxembourg, Ukraine,
Testing Type: Payment Testing
uTest
¿Te interesa participar en otros proyectos trabajando en modalidad remota?
Haciéndote miembro podrás acceder no sólo a proyectos, sino además a los artículos que periódicamente se publican y a foros de discusión.