uTest y sus novedades de la semana
uTest es una plataforma que te permite mucho tipo de actividades además de proponerte para participar en proyectos internacionales, como por ejemplo leer artículos de interés, participar de cursos online, y otros.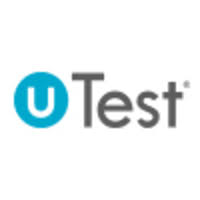 Te recomiendo que te hagas miembro y después contame cómo ha sido tu experiencia.
Active Projects
Usability Study On Second-Hand Purchasing and Selling
Testers with Smart Kicka Devices
App Testing with iPhone 8 and Above
Testers with Smart Home Devices
Ride-Share Drivers
uTest
Courses and Conversations
Who plays Second Life?
Charles Proxy App Problem
Console logs when bug opens in new window
How do I improve my skills?
Si te interesa unirte a ésta comunidad, te dejo a continuación el enlace que te llevará a la página
Si te ha interesado el artículo y querés contarme cómo te ha ido, contactate conmigo por LinkedIn. Muchas gracias