Si aún no te has hecho miembro de la plataforma uTest, éste puede ser un buen momento para que lo hagas ya que puedes encontrar muy buenas oportunidades de participar en proyectos.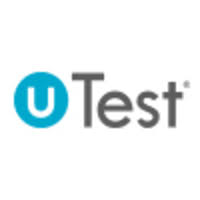 Te paso parte del contenido del anuncio que recibí hoy y que lo encontrarás en dicha plataforma.
uTest
Description
We are looking for testers around the world who own/have access to specific devices. Testers are required to test the App and run some ADB commands to get some device logs when the test app is running.
A list of the Specific devices are mentioned in the Signup form.
Project Details:
Start Date: ASAP
Location: Worldwide
Devices: Android and iOS
Testing will be around: 1-2 Hours
PLEASE NOTE: Due to the volume of submissions, you will only be contacted if you are invited to the project.
Recomendación
Si estuvieras en condiciones de postular para el proyecto, recomiendo que te hagas miembro lo más pronto posible porque alguno de ellos se cubren rápidamente.
¿Te ha servido el artículo? ¿Tienes alguna consulta que quieras hacerme? Contáctame por privado en Linkedin. Muchas gracias