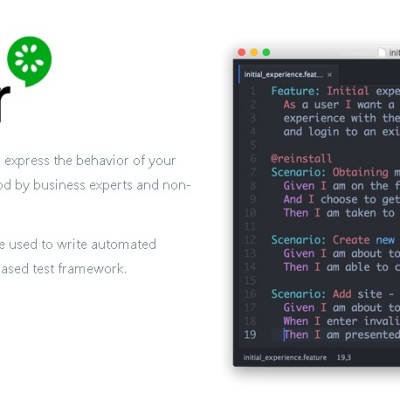 [singlepic id=854 w= h= float=none]
Calabash, framework de testing móvil multiplataforma open source, como Appium también.
Permite hacer "test de aceptación" en Android, es decir, desarrollar bajo BDD (Behavior Driven Development).
Un test con Calabash quedaría tal que así:
Feature: Edit profile feature
Scenario: I can edit user Z name
Given I log as user "Z"
And I enter in the edit profile screen.
When I enter "Jbeerdev" as username
And I save the changes
I can see "Jbeerdev" in user name field
Scenario: I want to enter in the About screen
When I press "About"
Then I wait up to 5 seconds for the "About" screen to appear
Then I see the text "About this aplication"
El texto, como se puede apreciar es claro para cualquier persona que no sea desarrolladora.
Además, usando Ruby se pueden generar macros y nuevas funciones.
No obstante, Calabash tiene su estructura para estudiar como todo lenguaje.
Es una herramienta de pruebas de aceptación automatizadas para aplicaciones móviles.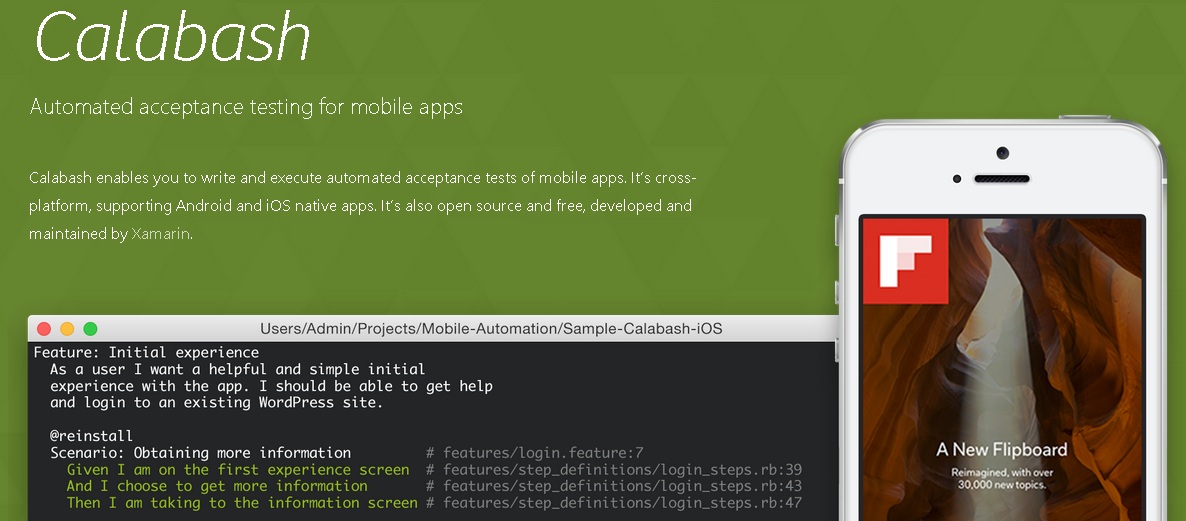 Desarrollada y mantenida por Xamarin.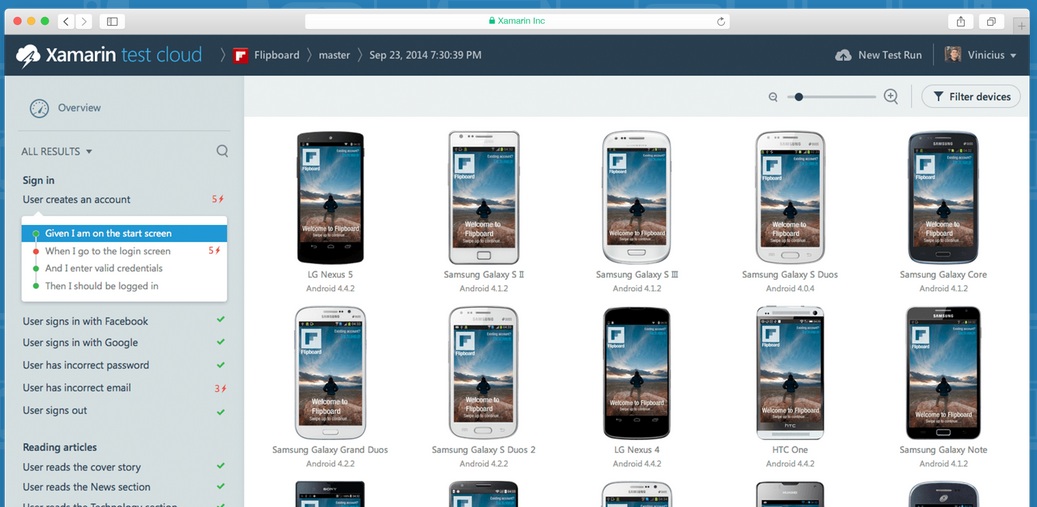 Permite escribir y ejecutar tests de aceptación automatizados.
Es multiplataforma (soporta aplicaciones Android y iOS nativas).
Pasos Predefinidos
Fuentes de Inspiración y Consulta:
Gracias a Dios somos varios los que escribimos sobre este y otros temas, y podemos -como en mi caso- combinar ideas para beneficio de toda nuestra comunidad.
Leave a Reply